...finally,
now it works and delivers results
premium webdesign and seo
with responsibility - barrier-free
to our services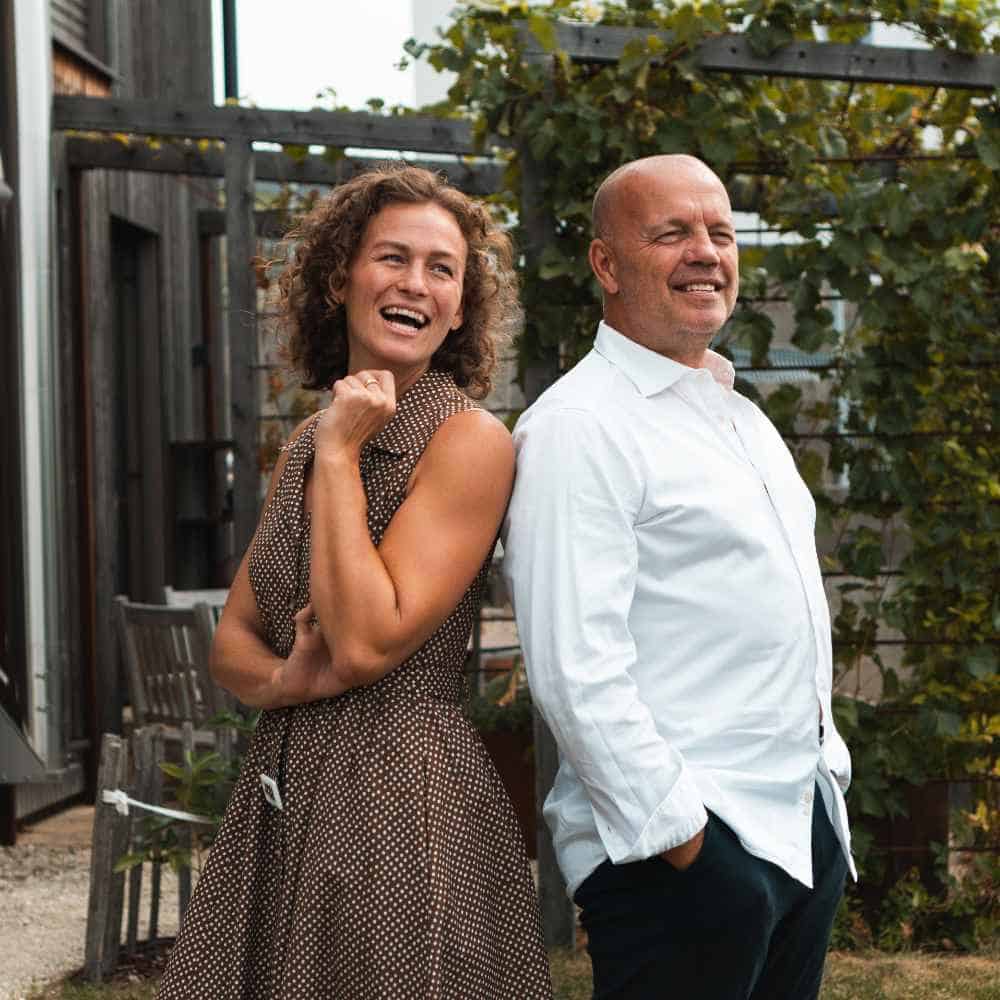 lisa
Heiner
there are two of us, so it's very personal. it doesn't suit everyone, but when it does, the results are unbeatable. we have a clear vision of our relationship with our clients. based on trust and a long-term approach, we create, maintain and optimize websites and webshops
our websites are built with quality at their core. function quickly, flawlessly and constantly.
high-functioning, ultra-fast, and aesthetically stunning, take your business to the next level with a sophisticated website designed and developed by us.
results-drivento perform its best, your website needs data-driven insights and actions.

we're all about results-driven solutions that maximize your website's impact and reach.
you won't just receive a sophisticated website.

we provide ongoing support and optimization to help you achieve your business goals.
we mean it when we say we're behind you every step of the way.
we're selective about who we work with and how many clients we take on – so we can give you our very best, always.
we walk together, there is a solution for everything.
when you need us, we're there.
need to troubleshoot your website or have a security concern?
we're quick to respond with the solutions you need.
making your website accessible to everyone online is a priority.
as one of the few experts certified in austria, we're compliant with the criteria of the accessibility act, so you can rely on us to get it right.
lisa
Heiner
your company's website is deeply personal. that's why we take a personal approach to every project we take on.
it's just the two of us here at digital-now, and while working with a small team might not be for everyone, it means we can always give you our full attention and deliver unparalleled results for your business.

we're in it for the long-haul creating, maintaining, and optimizing a website that's built on trust and experience – just for you.
examples of successful
cooperation
we go beyond delivering your website project to you, partnering with your business long term – so you can continue to take actionable steps towards your goals with expert support.
first, let's see if
we're the right fit
do you have big dreams for your business?
we can help make them a reality with a mutual passion, desire for new and exciting ideas, and a commitment to quality.

rather than churn out as many projects as possible, we focus on taking the time to get it right and deliver successful results.
that's why we only select projects that inspire us – because when we see the vision too, we can make truly spectacular things happen.
a two-person operation, we've limited our volume of clients to just 25 companies, so you'll always get the attention you need and deserve.
want the most exclusive web development experience out there?
how it works:
define your goals
develop a strategy
take action
measure results
achieve success
before we begin your web development journey, we need to understand your goals for your business.
before we begin your web development journey, we need to understand your goals for your business.
we work with you to develop a custom strategy targeting all channels including your website or webshop, social media, email marketing, and online advertising.

you'll receive a digital calendar with actionable steps for the next 12 months to help you reach your growth goals.

ready to reroute your path to success with a high-end website??
tell us about your big, bold plans for your business
digital marketing insights
we stay on top of the latest news and emerging trends in web design, development, and maintenance so we can overcome any challenges that may come your way.